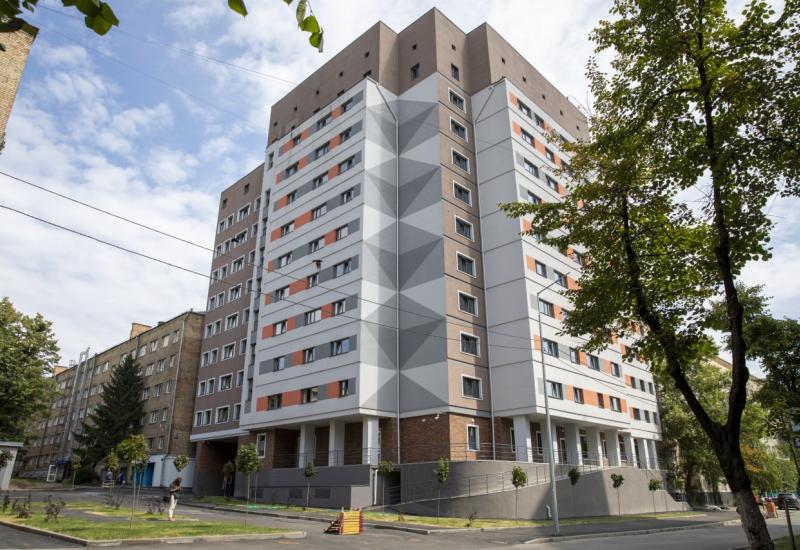 On August 20, a new dormitory of Igor Sikorsky Kyiv Polytechnic Institute was opened.
The modern dormitory is ready to house at least 500 students and University staff. It has rooms for three people and family rooms. Each unit has a kitchen and one or two bathrooms.
The eleven-stored building is engineered according to all fire safety and energy efficiency standards. It is also equipped with an individual heating station.
The tenth floor has a lounge area to spend time together and hold meetings. At each stage of construction, students got engaged in implementing design decisions, so all rooms and facilities are arranged considering the wishes of future residents.
Rector of Igor Sikorsky Kyiv Polytechnic Institute Michael Zgurovsky, the Eurotrans investor company, First Deputy Head of Kyiv City State Administration of the Solomyanska District Oleksandr Smyk, and representatives of the Ministry of Education and Science attended the opening ceremony.
"We have worked with many companies, but Eurotrans fulfills its obligations and works very professionally because a new dormitory meets all European standards," said Rector Michael Zgurovsky.
The dormitory is ready and will meet its residents already in September.